Plan Your Visit to Sky 100 Hong Kong
Contents
Sky100 Location
Sky100 Address: International Commerce Centre (ICC), 1 Austin Rd W, West Kowloon, Hong Kong
Getting There
MTR: You can take the MTR (mass transit railway) to Kowloon station and exit from gates C1 or D1 where you'll find the ICC building in front of you.
Bus: Buses 8, 11, 215 X, 215 P, 203 E, 261 B, 270 P, 281 A, and 296 D will take you to MTR Kowloon Station Bus Terminus, which is a short walk from the ICC.
High Speed Rail: The closest station to Sky100 Hong Kong Observation Deck is Hong Kong West Kowloon Station
Taxi: You can book a taxi to drop you off directly in front of the building.
Attractions Near Sky100
The best part about Sky100, apart from the views it offers, is the fact that it's located in close proximity to well-known entertainment, shopping, and dining establishments. Here are a few places to explore around Sky100.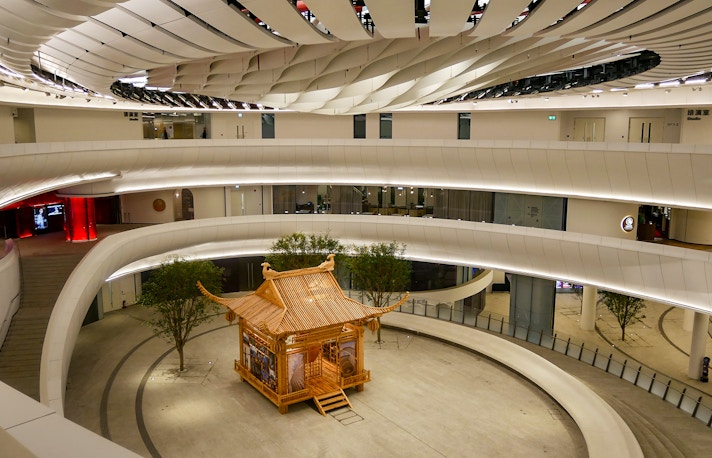 Xiqu Centre: The Xiqu Centre, with its awe-inspiring design, is one of the major attractions near Sky100. Xiqu is an ancient form of Chinese musical theatre, and the Xiqu Centre has preserved this art-form in its traditional, authentic form. The venue is complete with a grand theatre, a tea house, and eight professional studios.
Mido Cafe: Mido Cafe seems to be untouched by time and transports its visitors back to 1950s Hong Kong. The food is cheap and served quickly in a rustic setup complete with old-looking menus similar to those used by Hong Kong's working-class back in the 50s.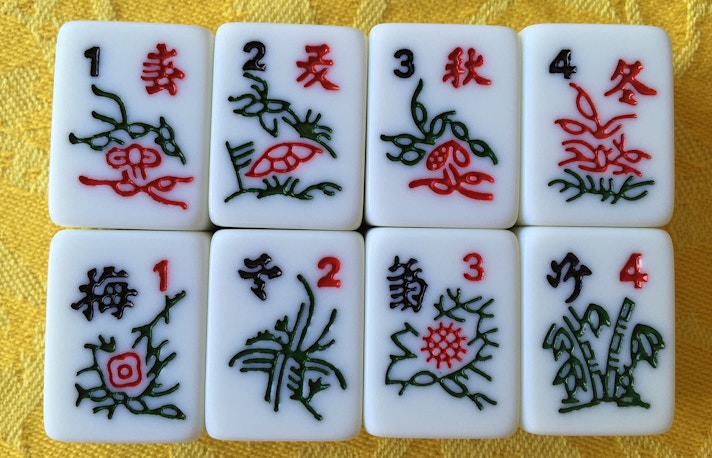 Biu Kee Mahjong: Mr. Cheung Shun King happens to be one of the last remaining artisanal mahjong carvers in Hong Kong, and the owner of Biu Kee Mahjong. You can head to the store to buy a set of high-quality, old-school mahjong tiles or even get your own customized version as a gift or souvenir.
Jade Street: At Jade Street (or Jade Market) you can find jewelry made from jade, pearls, and precious gemstones. Jade trading has been popular in China for thousands of generations and this market simply continues the tradition. Look around for a while before you decide though; there's a lot to choose from!
All Your Sky100 Hong Kong Questions Answered
What are my Sky100 ticket options?
You can choose between the standard Observation Deck ticket and the Happy Beer Package.
What are the Sky100 timings?
You can visit the deck anywhere between 11:30 AM and 8:30 PM, with the latest time for admission being 8 PM.
Is Sky100 wheelchair accessible?
Sky100 can be fully experienced by guests with special needs and includes facilities for wheelchairs as well as toilets for the disabled.
What is the best time to visit Sky100?
The best time to visit the venue is late afternoon or early evening for a magical view free of crowds.
Is there free parking at Sky100 International Commerce Center?
No, but those visiting Sky100 are welcome to park at ELEMENTS shopping center for a small fee.
How much time do you need to experience Sky100?
It's best to set aside roughly 2-3 hours when visiting the deck, so you can see the Hong Kong skyline during the day and when it's lit up at night. This way you'll also have enough time to experience the story wall, the VR setup, and the light show.
Are there any rules and regulations guests should be mindful of?
Every guest is required to wear a mask, sanitize their hands, and get their temperature checked before entering Sky100. Guests who have just arrived in Hong Kong will only be allowed to see the deck after a 14-day stay in the city. Additionally, guests are required to maintain social distancing throughout the experience.
What are the other facilities available?
During your visit, you can download the Sky100 app and take quirky, augmented-reality photos of your experience there. The deck is also home to Cafe 100 by the Ritz Carlton and offers delectable bites like crepes, waffles, and paninis along with a lovely selection of wine, to keep you satisfied while you take in the view.